These are two different concepts even if there's a close link between the 2. 
Build your Strategy, then enable the right tools ...... 
 

Online Marketing has become a messy mix of direct marketing, SEO, Tricks, Tips, code and guesswork. It's an always-moving target and it's mostly focused on tactics, not strategy, because tactics are easy to measure.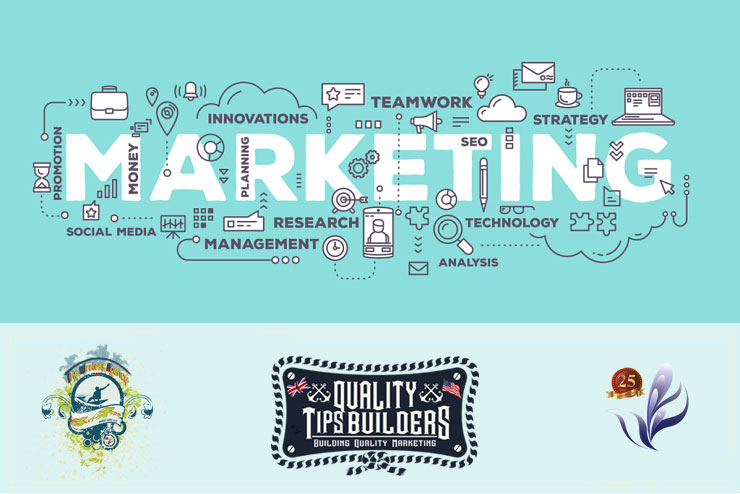 Marketing Online, on the other hand, is what happens when the work to serve our audience arrives in an electronic form. Marketing online is simply marketing–the act of making things better by making things–aided by a mouse and a keyboard. Careful not to get stuck focusing on the wrong one. You need both, but one drives the other.
*******
Up Next

The SEAL of P.H.I.L.- Episode 31 What CEO means ?

Up Next

The SEAL of P.H.I.L.- Episode 30 R O I

Up Next

The SEAL of P.H.I.L.- Episode 29 Internal Marketing

Up Next

The SEAL of P.H.I.L.- Episode 28 l'Humain au Coeur des préocupations!

Up Next

The SEAL of P.H.I.L.- Episode 27 Why you're not yet a Billionaire?

Up Next

The SEAL of P.H.I.L.- Episode 26 It was an amazing summer

Up Next

The SEAL of P.H.I.L.- Episode 25 Customer Centric Organization

Up Next

The SEAL of P.H.I.L.- Episode 24 Don't misconfuse your Audience!

Up Next

The SEAL of P.H.I.L.- Episode 23 How is your Marketing going?

Up Next

The SEAL of P.H.I.L.- Episode 22 Leadership!

Up Next

The SEAL of P.H.I.L.- Episode 21 Do your Clients drive you nuts ....

Up Next

The SEAL of P.H.I.L.- Episode 20 Being a Good Boss!

Up Next

The SEAL of P.H.I.L.- Episode19 The cost of your biz Trips

Up Next

The SEAL of P.H.I.L.- Episode18 Who are you?

Up Next

The SEAL of P.H.I.L.- Episode17 PHMC GPE 21

Up Next

The SEAL of P.H.I.L.- Episode16 What if HDD crash

Up Next

The SEAL of P.H.I.L.- Episode15 Not only angels have wings

Up Next

The SEAL of P.H.I.L.- Episode14 Thanks Nissan I love My Hyundai

Up Next

The SEAL of P.H.I.L.- Episode13 You say web site... I say Maintenance

Up Next

The SEAL of P.H.I.L.- Episode12 Content is King

Up Next

The SEAL of P.H.I.L.- Episode11 Moi Marketer.....

Up Next

The SEAL of P.H.I.L.- Episode08 Entrepreneur your said

Up Next

The SEAL of P.H.I.L.- Episode10 Walk your Talk

Up Next

The SEAL of P.H.I.L.- Episode09 Online Marketing is not enough

Up Next

The SEAL of P.H.I.L.- Episode07 Marketing is.......

Up Next

The SEAL of P.H.I.L.- Episode06 Car dealer and so what!

Up Next

The SEAL of P.H.I.L.- Episode05 Social Media.....

Up Next

The SEAL of P H I L - Episode04 - Leads everywhere

Up Next

The SEAL of P.H.I.L.- Episode03 L'Education....

Up Next

The SEAL of P.H.I.L.- Episode02 Thinking

Up Next

The SEAL of P.H.I.L.- Episode01 CRM&M

Up Next

The SEAL of P.H.I.L.

Up Next

The SEAL of P.H.I.L. - Introduction